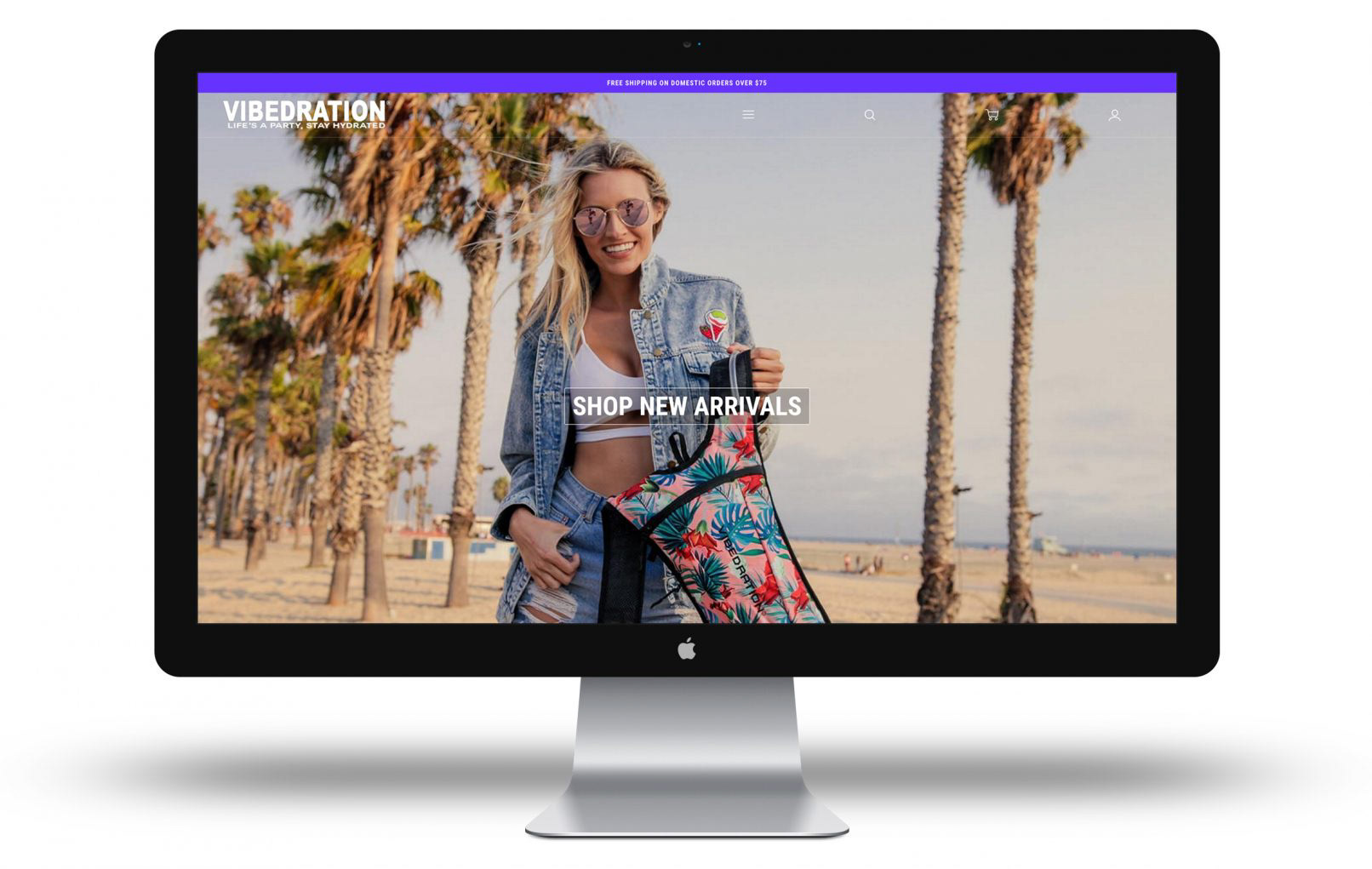 ​​​​​​​
Vibedration
is a premier lifestyle brand of hydration packs for festival-goers and adventurous young adults. 
After working to optimize their WooCommerce site for a while, we quickly realized that the best move was to migrate Vibedration off of WordPress and onto Shopify for a smoother shopping experience for their users. As part of that migration, we got to redo the site entirely. 
My role on this site was largely in the strategy and UX of the store. I also oversaw the design execution and worked with the account lead to help guide the development team. 
The Vibedration team has since taken over control of the website, but continue to engage the UN team when they want to add new features or functionality.
We focused on establishing Vibedration as a lifestyle brand, not just a storefront. We did that through the large, full-screen photos on the homepage, as well as the creation of the 4 lifestyle categories: Ravers, Hippies, Designer, and Basic Bros. By creating targeted collections for each of the audience segments, we could optimize the buyer's journey, showing them only the products they care about.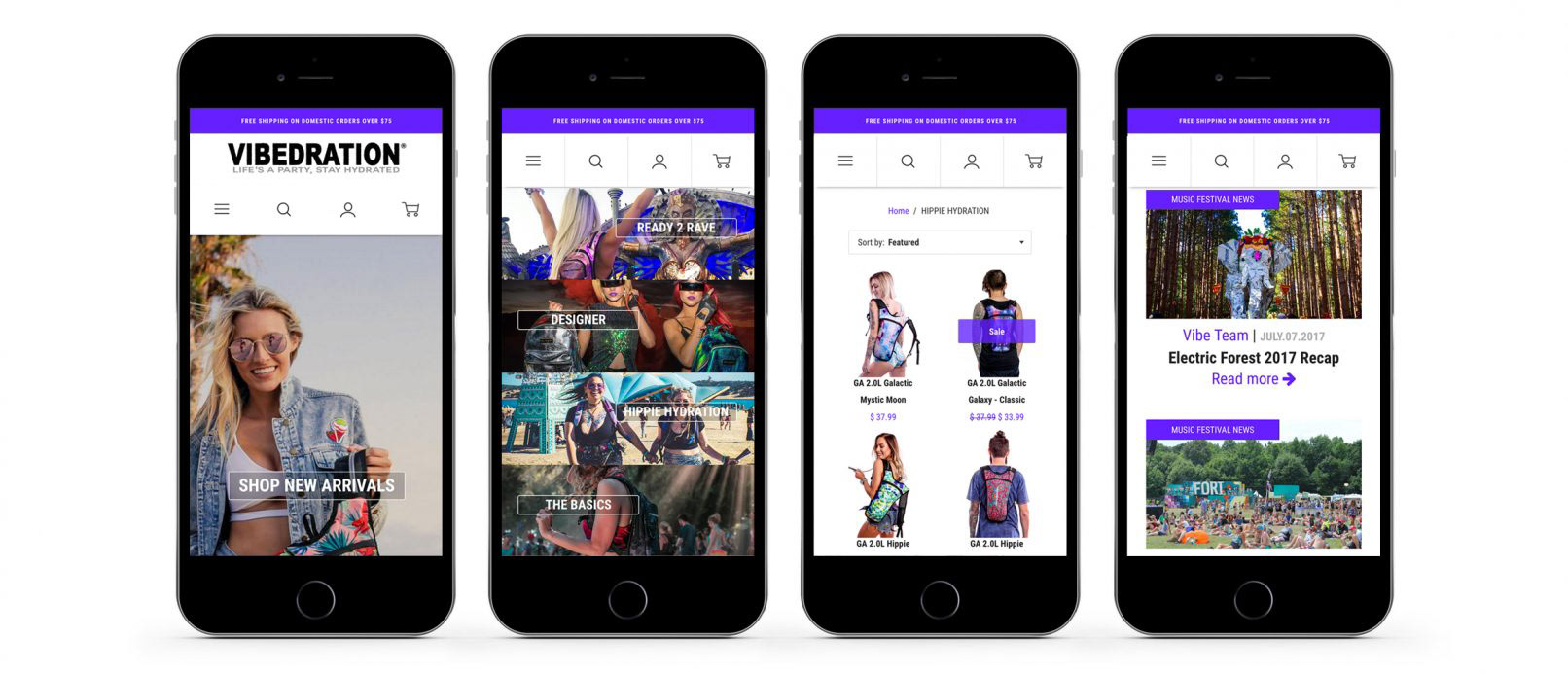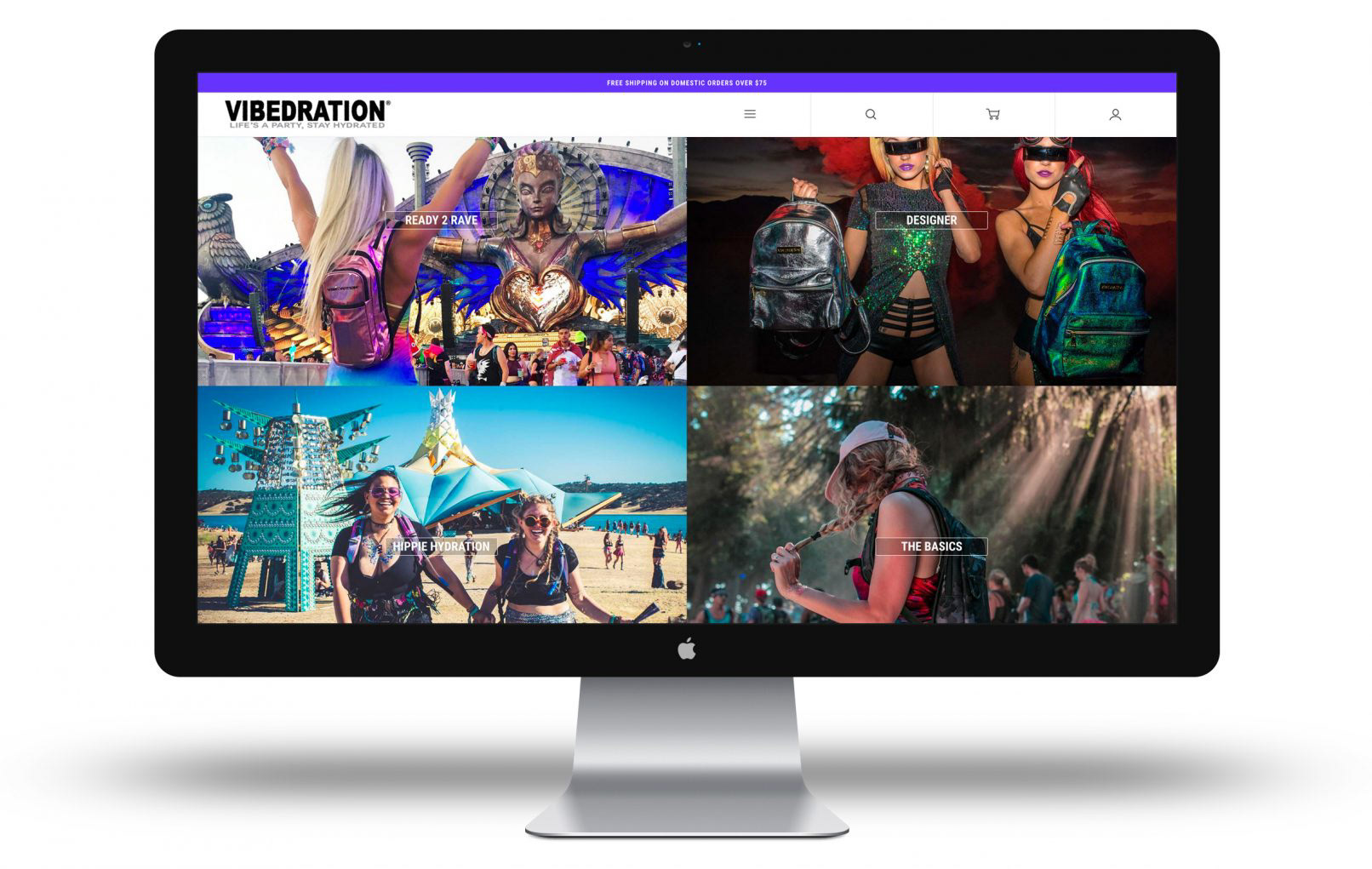 We also created a blog for Vibedration to continuously generate SEO content to continue to establish their authority among festival-goers. Because the Vibedration team was already attending these festivals, both as fans and as vendors, it only made sense to use their photos and stories to enforce their position and generate more traffic.